Sterile empty vials, Sterinity by SGD Pharma
Sterinity,
high quality depyrogenated sterile empty vials
Sterinity by SGD Pharma is the first commercial solution for sterile empty vials
(Ready-To-Use) developed by a manufacturing leader in molded glass for pharmaceutical primary packaging.
Sterinity is a cost-effective quality solution for drugs requiring an aseptic fill and finish environment. Powered by SG EZ-fill®, it offers washed, sterile and depyrogenated glass containers.
Pharmaceutical companies can trust in this sterile empty vials solution to speed up taking a product to market while they focus further on their core business activities.
Main advantages of our sterile empty vials

More flexibility & safety of supply
Choose Sterinity, powered by SG EZ-fill®, and access a strong and large platform of Ready-To-Use primary packaging components for parenteral drugs under the same validation standards and packaging.

Faster to market
By removing the first steps of the aseptic filling process, Sterinity provides you with readily available molded sterile empty vials to support the early drug development phases as well as the commercial phases.

Increased quality and safety
Unique SGD Pharma Asolvex® Type I molded glass minimizes interaction risks. The state-of-the-art design of the tray avoids vials breakage during storage, transport and handling. It also eliminates particles and additional cosmetic nonconformities which can be triggered by glass-to-glass contact.

Reduced Total Cost of Ownership (TCO)
Sterinity allows pharmaceutical companies to outsource their non-core activities,
to lower their footprint and reduce fixed costs .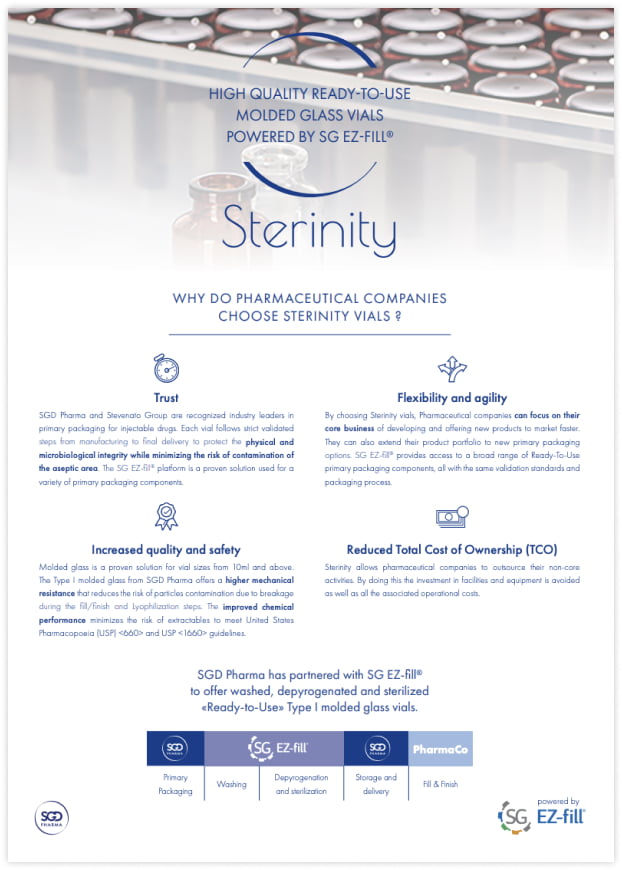 Download the brochure
Download White Paper
Contact us
I chose SGD Pharma and the Sterinity sterile empty glass vials for the scope of my project because of the strength of molded glass compared to stretched glass, especially for freeze-drying products.
Noureddine Ghariani,
El Fejja Site Director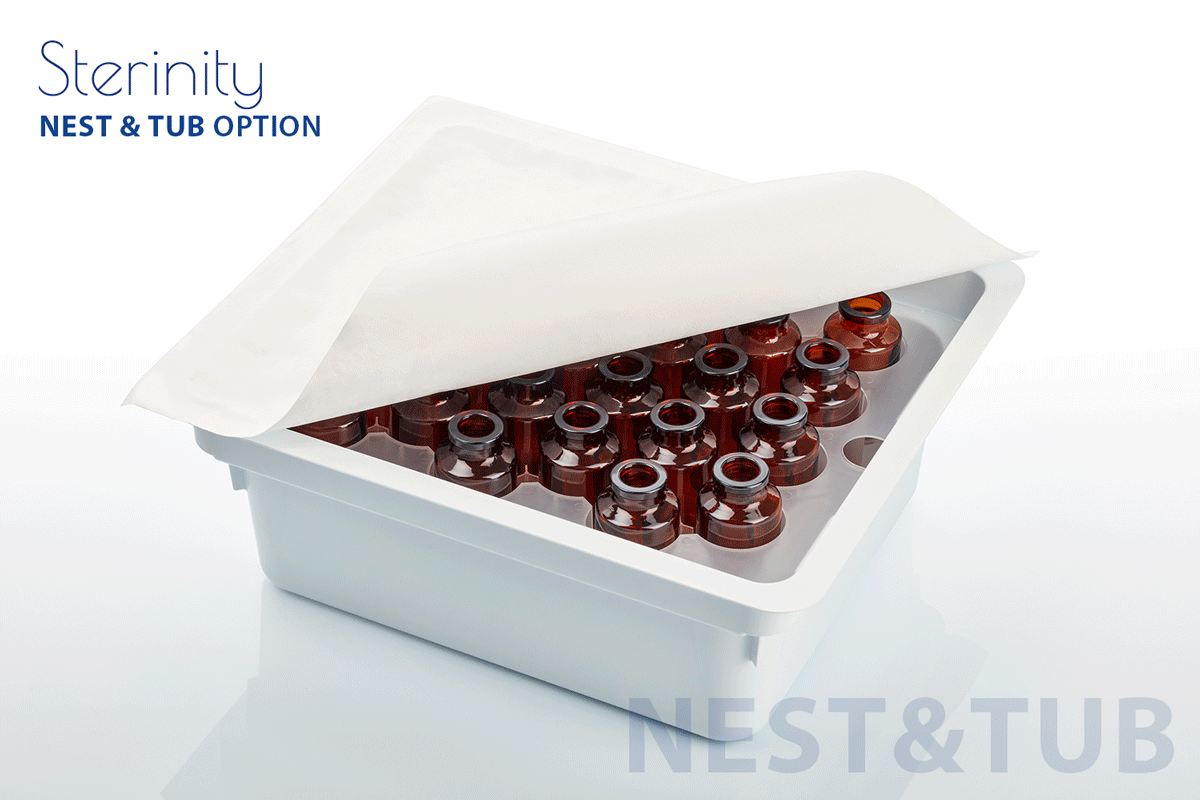 Secondary packaging designed in collaboration with the market leaders of fill & finish machines
Our protective tray and nest & tub are optimized to:
Ensure the vials sterility until their arrival to the aseptic area
Avoid external contamination to the classified areas
Protect the physical integrity of each vial
SGD PHARMA
Manufacturing of molded glass Type I vials 
SG EZ-fill®
Washing, depyrogenation and sterilization
 
SGD PHARMA
Storage and delivery
 
SGD Pharma launches industry first Ready-to-Use sterile 100 ml molded glass vials in SG® EZ-fill® packaging technology.
Our sterile empty vials range
EasyLyo
injectable vials in tray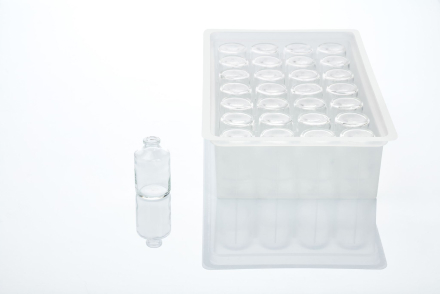 The trays are designed to transfer the empty vials to fill & finish machines dedicated to vials either manually or via an automatic or semi-automatic system. 
ISO
injectable vials in tray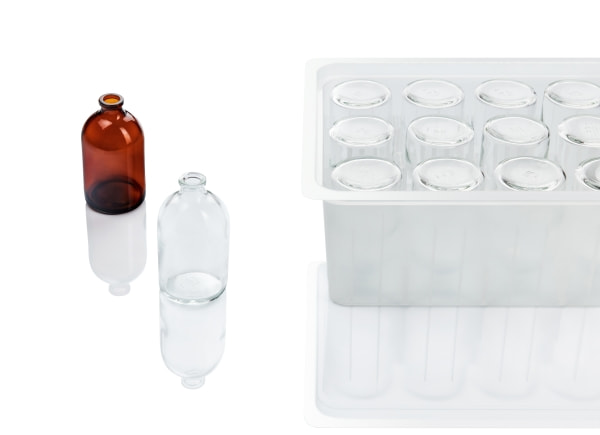 EasyLyo injectable vials
in nest & tub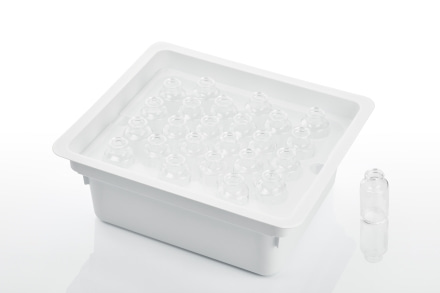 The nest & tubs are designed to transfer the vials to multi-format fill & finish machines. 

Vials are placed side-up
inside the nest & tub

Vials are placed down-upside
inside the tray
Contact us