Refillable full packaging solution
Eclipse
Eclipse is a new eco-designed refillable packaging solution, ideal for a wide variety of beauty and well-being products. Designed as two separate containers locked together with an innovative assembly, Eclipse is taken as a one-piece packaging, offering consumers an effortless replacement and recycling experience.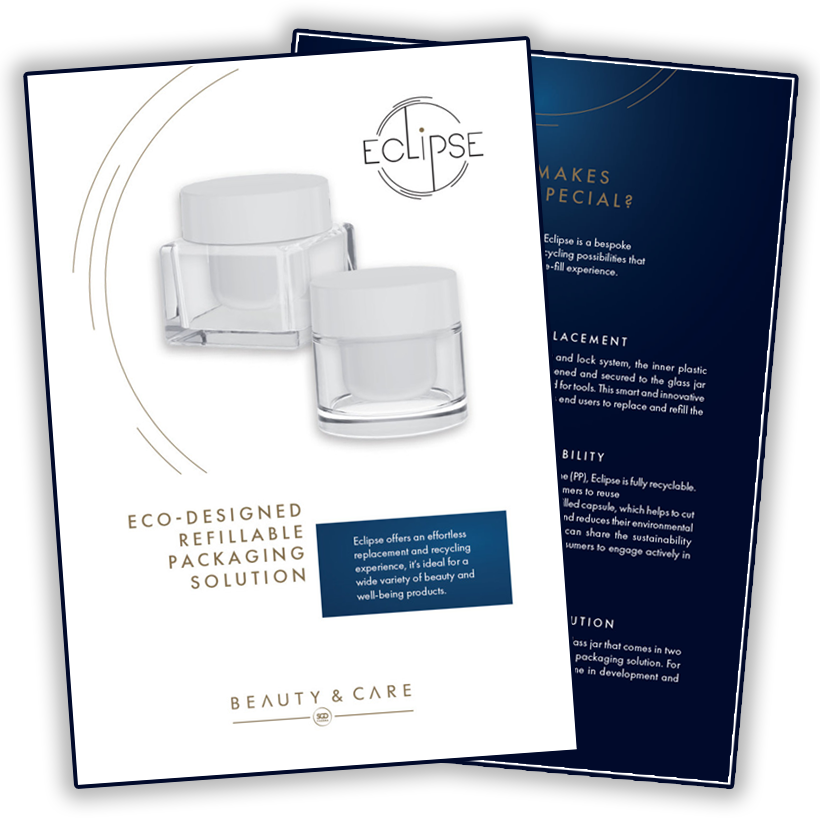 Download the brochure
Contact us
Twist & Lock
Thanks to our patented Twist & lock design, every users can recharge the refill effortlessly, by following the markers made on the capsule
*Patent number : 202120856871.9.
What makes Eclipse special ?
Twist & Lock mechanism
Sophisticated functional qualification
Post-consumer Recycled(PCR) options
Faster development
Utmost Sustainability
Mastered supply chain
Endless customization possibilities
We provide a wide range of decoration possibilities that are customizable through your preferred and tailored design.
Come and create your unique Eclipse with your most daring ideas!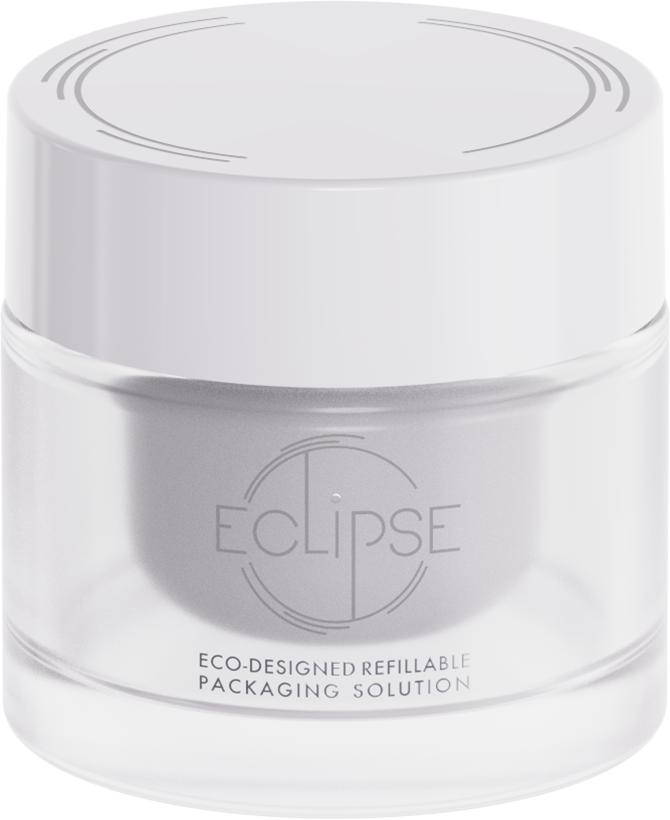 Soft-touch frosted
finish with intriguing partial transparency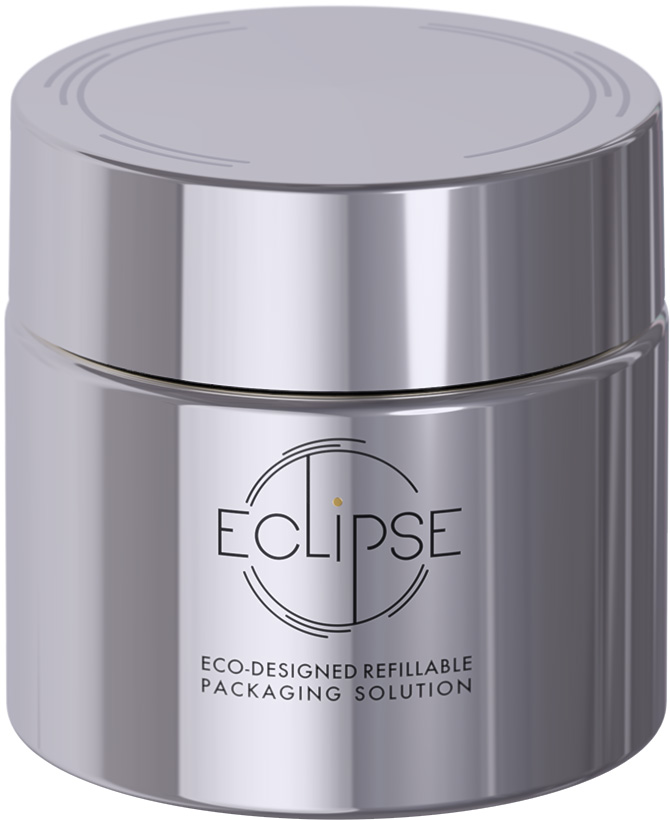 Silver mirror effect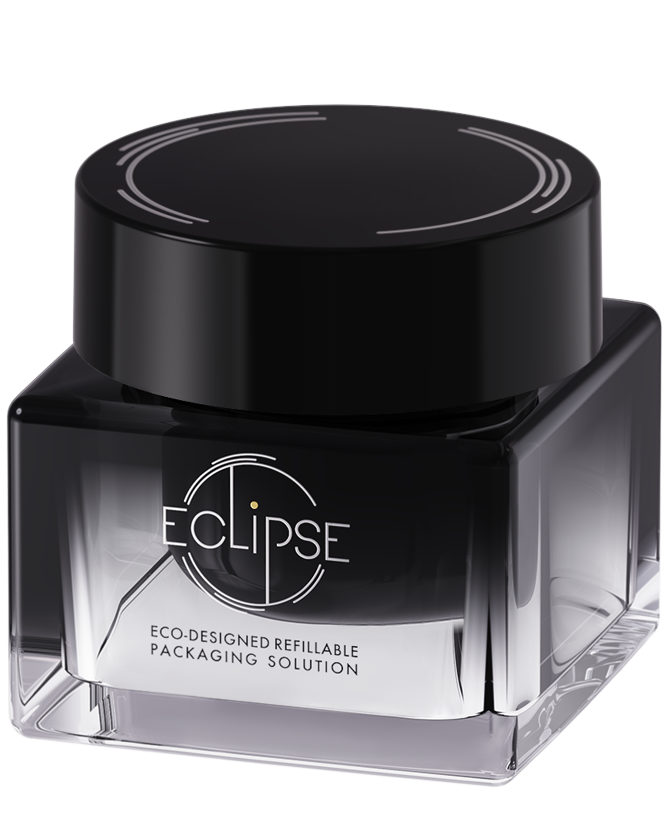 Delicate prints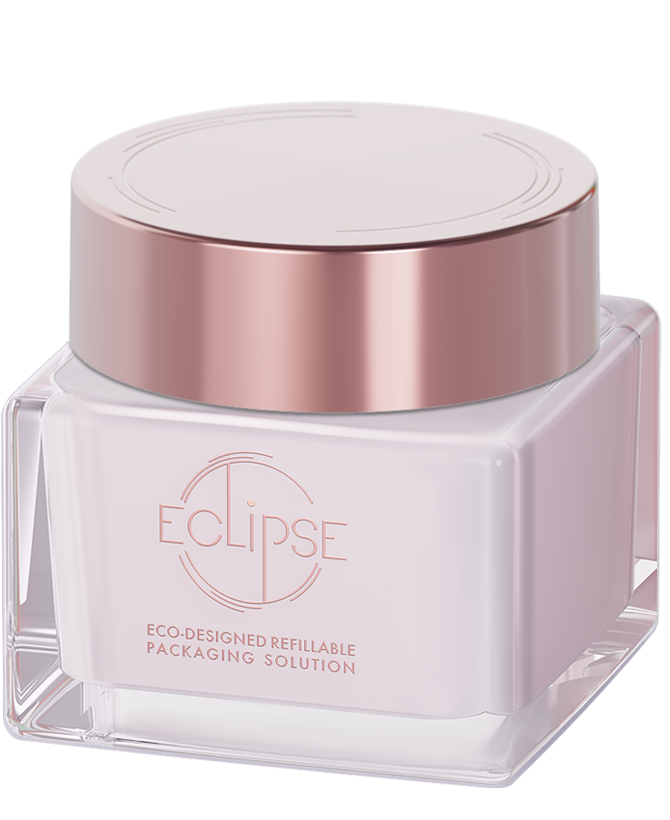 Pearlescent inner lacquering
for a mysterious and chic look
Eclipse
Ref. 77913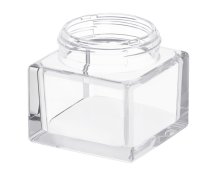 Neck finish : 58 special
Application : Skincare & Make-up
Brimful capacity : 140
Weight : 208 g
Height : 60.9 mm
Diameter : 66 / 89.6 mm
Download the brochure
Contact us
Most of the ranges are available for Europe and US markets. Please contact your sales representative to review your specific needs.
Contact us