Introducing a range of premium, pharmaceutical grade glass vials for perfume sampling.
How you present your perfume sample says a lot about your brand.
Glass makes a lasting first impression and is the material choice for high quality products.
Nothing else matches the pure beauty, elegant clarity and sparkle of glass.
Nothing else offers that same tactile glossiness. And when it comes to performance, glass combines exceptional protection from oxidation and light, with recyclability.
For consumers increasingly concerned about environmental impact, glass has compelling sustainability attributes.
Ready to order
SGD Pharma offers a range of mini sample vials for perfumes. These vials are available to customers worldwide. Key features of the range include :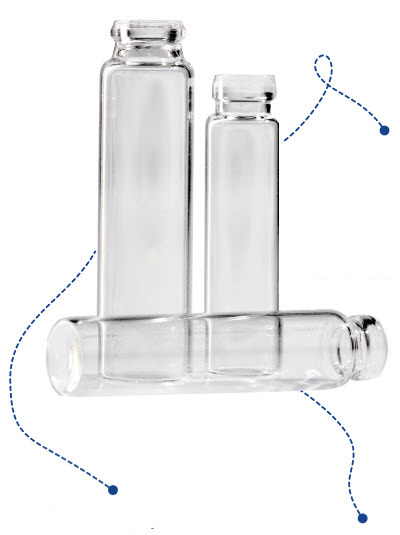 Three sizes – 1.5 ml, 2ml and 2.6 ml plain or printed, in a wide choice of colors
Produced from tubular Type I glass for excellent chemical and mechanical resistance
Exemplary quality control, made for pharmaceutical applications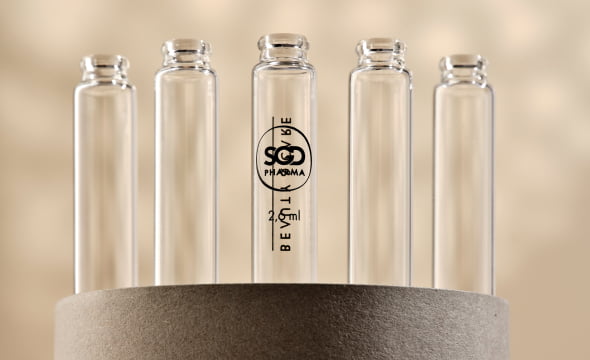 We're one of the world's leading glass packaging manufacturers with a reputation for innovation. We offer a reliable supply, from an ISO/OSHA accredited site manufacturing more than 3 million vials per day, backed by exceptional expertise. As an experienced custom vial manufacturer, we also have the capability to make many other sized vials in addition to those listed above.
For more information, please contact us here
Many colors available














LIGHT GREEN
Pantone 344 C
LIGHT GREY
Pantone Cool Grey 6 C
Perfume sample vials
Ref. SGDPICV -3006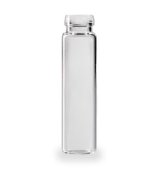 Capacity : 1.5 ml
Neck finish : 8mm
Application : Miniatures & Roll-ons
Brimful capacity : 2.2
Weight : 1.9 g
Height : 40 mm
Diameter : 10.25 mm