Glass dropper bottles, Ensiemo by SGD Pharma

Your partner for a safe, qualitative & compliant glass dropper bottles
SGD Pharma offers a high-quality range of clear and amber glass dropper bottles packaging ideally suited for essential oils or CBD / cannabidiol oils. They feature pharmaceutical grade glass with precise and accurate dropper dosage resulting in virtually no product waste.
This convenient and functional combination can also include the following features:
Child-resistant packaging systems certified ISO 8317 & US CFR 16 1700.20
Senior friendly
Product integrity features with tamper evidence closure (TE)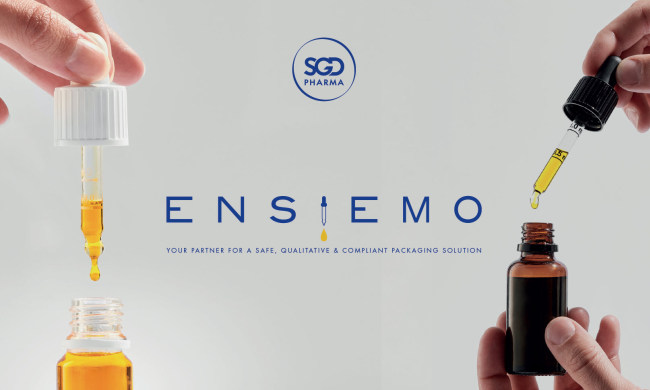 Download the brochure
Download White Paper
Get a quotation
Glass dropper bottles features and options
Dropper bottles
Teats / bulb
Caps
Pipette
Dropper bottles
. 10ml, 15ml, 30ml (other bottle options available including 20, 50 and 100ml)
. Clear of amber glass dropper bottles
Teats / bulb
. Small (0.7ml) or Large (1.0ml) volumes
. TPE material for 1.0ml teat/bulb with Child Resistant Cap / Closure (CRC) option only
. Natural rubber or nitrile for 0.7 ml
. Other colors available on request
Caps
. Polypropylene (PP) or High-Density
. Polyethylene (HDPE) materials
. Tamper Evident Closure options
. Child Resistant Cap / Closure options
Pipette
. Type III glass of various lengths (57 to 77mm)
. Various tip shapes available (tapered or bent ball tips
. Graduated or ungraduated
Main advantages of our glass dropper bottles offering

Time saving &
peace of mind

More flexibility

Reduced administrative work
(1 order, 1 delivery, 1 invoice)

Better lead times

Ready-to-fill
product

Minimize
environmental impact
(less deliveries = less carbon footprint)

Cost saving

Increased efficiency &
convenience
Mastered supply chain

Consistency & reliability
Why use glass dropper bottles for
essential oils or cannabidiol oils?
Your partner for a safe, qualitative & compliant glass dropper bottles
01

Select your glass dropper bottles
GLASS DROPPER BOTTLES, ENSIEMO BY SGD PHARMA
Ref. 52490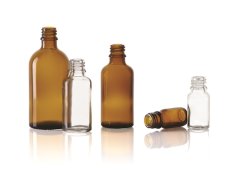 Neck finish : DIN 18
Glass type : Clear glass Type III, Amber glass type III
Application : Dropper bottles
Brimful capacity : 14
Weight : 26 g
Height : 58 mm
Diameter : 25.4 mm
02

Select your glass dropper bottles accessories
03

Customize your glass dropper bottles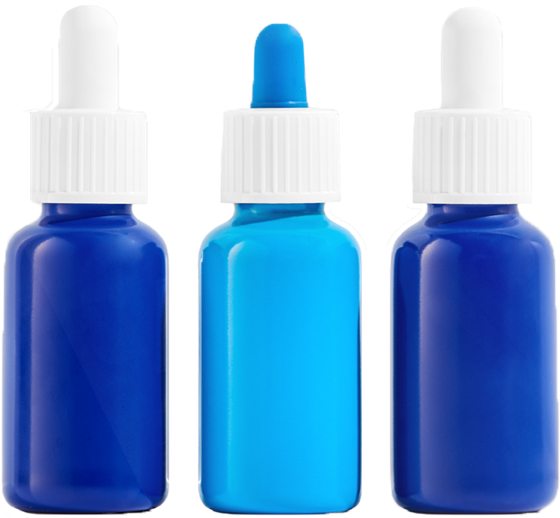 Standing out can help to push your sales to new heights!
SGD Pharma offers a range of customizable plastic coating and decoration options for its high-quality essential oil dropper bottles range that can further enhance the visual and tactile desirability of your product.
Learn more
Contact us