Pre-treated glass for thermosealing applications
Ready to seal glass bottles for an optimal hermetic seal 
Many of today's oral pharmaceutical products are sensitive to moisture and oxygen. That is why selecting the right primary packaging materials and closure systems are critical for maintaining shelf-life.
For oral products, especially sensitive ones such as powders and solids, adding a moisture and oxygen resistant hermetic seal to the glass bottle brings huge benefits. A hermetic seal protects both the contents and consequently the user as the seal also provides an added level of security as a tamper evident feature.
For over 15 years, SGD Pharma has offered an industry leading solution to bottle sealing challenges. Using a well-established external treatment on the sealing surface of the glass greatly enhances and guarantees an optimal seal adhesion of the foil. Our treated glass bottles are suitable for both induction or conduction processes, both of which help forming a completely hermetic seal which can maximize product shelf life and provide best-in-class product protection.
Our external treatment is suitable for use in pharmaceutical-grade packaging and is food contact compliant.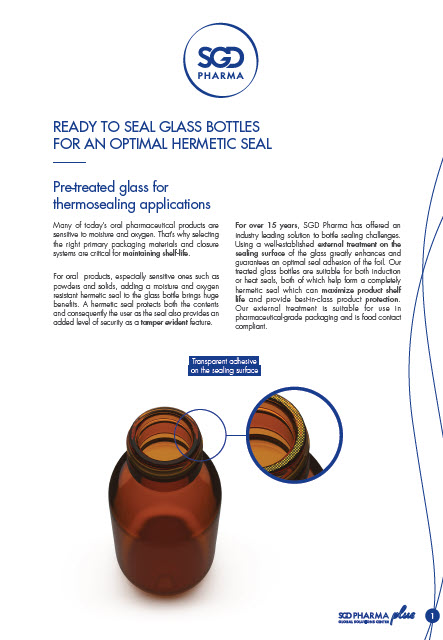 Download the brochure
Contact us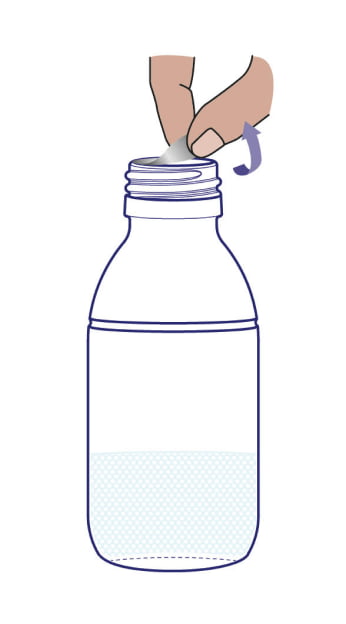 SGD PHARMA PRODUCT RANGES
Our ready to seal bottles are available for :
Molded glass in Type III
Clear or amber glass
All vials from 10mL to 730mL
Neck finish available: PP28, MCA2, R3/28, R3/24
Please contact your SGD Pharma experts if you have a glass container requirement not listed above. SGD Pharma supports development of new or custom glass applications.
Benefits of our thermosealing treatment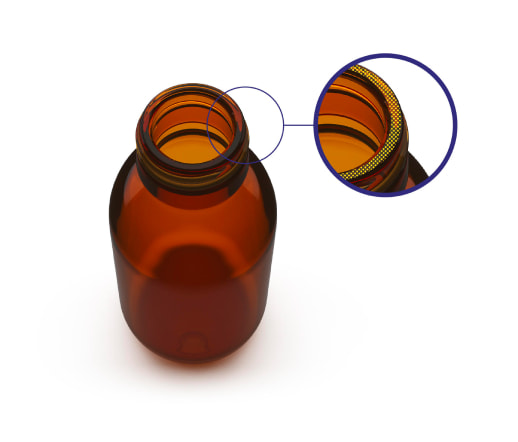 Transparent adhesive on the top of the neck finish
Using our ready-to-seal bottles can greatly increase the effectiveness of the sealing and reduce leakage. The enhanced sealing can generate benefits for the product including:
Enhanced product protection with hermetic sealing: Compatible with oxygen and moisture-resistant closure system
Product integrity with tamper evidence for patient safety and added security throughout the supply chain
Child Resistant Senior- Friendly (CRSF) closures compatible
Compliance: A full regulatory package is available on demand.