Our Innovation approach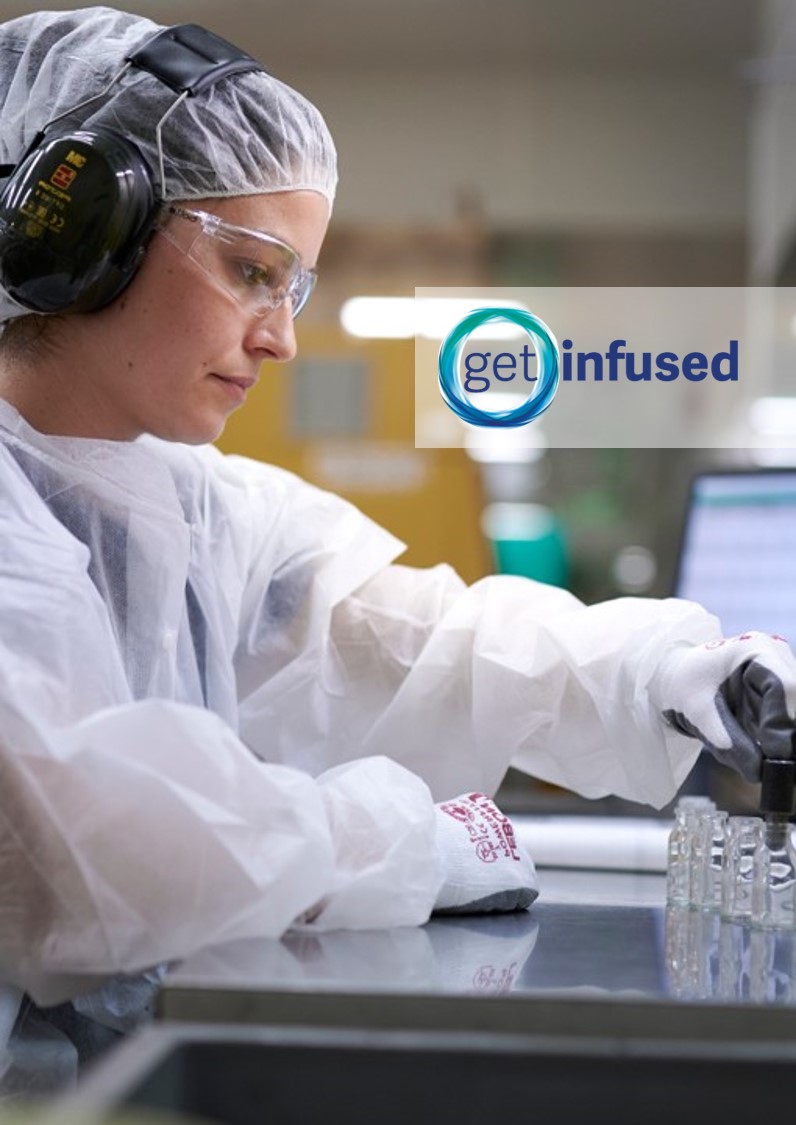 GET INFUSED BY SGD PHARMA
One of the keys to SGD Pharma's leadership position in the glass industry has always been its drive to continually innovate. Working closely with customers and researching the latest technologies, SGD Pharma seeks specific challenges to address through the research or application of new technology solutions. In essence, SGD Pharma connects products, processes and services to provide a unique and integrated packaging solution to meet ever-changing customer needs. SGD Pharma works closely with customers to solve their packaging challenges. We also focus on developing new innovations for the overall glass market.
SGD Pharma watches the glass market and its trends, to anticipate new needs and find solutions to address them. Our innovation is brought to life by our cross-functional teams, including R&D, Sales, Marketing, quality, regulatory, environment, health and safety, and operations, working together. We ensure new innovations area both technically viable and meet the exceptional quality and regulatory requirements our customer demand.
SGD Pharma works to solve tomorrow's challenges today.
A clear process and a set of tools

SGD Pharma, successful in innovation
A PROVEN TRACK RECORD OF INNOVATIVE PRODUCT AND SERVICE

SGD Pharma has continuously dedicated significant resources to Research and Development. These continual R&D efforts have allowed us to become :

A pioneer in the implementation of clean rooms for inspection and packing in all its factories.
The first pharmaceutical packaging company to be certified ISO 15378 (ISO 9001 in addition to the GMPs – Good Manufacturing Practices).

SGD Pharma also has proven track records of product range extension:

U-Save® vial, a unique design

U-shaped bottle for a complete liquid delivery.
Provides 100% of product recovery for high value nasal spray drugs.
U-save® is used worldwide and approved for several nasal sprays (calcitonine…)

EasyLyo®, simply stronger vial

Specially designed injectable vials to comply with the specific requirements of the lyophilization process.
Reduce risk of breakage thanks to the optimized design.
A full range of products available from 5 ml to 100 ml successfully embraced by biotech and pharma labs.

Clareo:

Type II premium injection vial
Breakage rate reduction
Lower total cost of Ownership

Sterinity:

Type I Ready-to-Use & premium high quality sterile and depyrogenated molded glass vials
Flexibility & safety of supply
Faster to market
Lower total cost of Ownership