SGD Pharma presents its range of ecological neutral glass bottles
SGD Pharma presents its range of ecological neutral glass bottles which complies with the new recommendations of the Child Health Record (in France)
On April 1st, the Ministry of Solidarity and of Health will be releasing new versions of the child health booklet and certificates. Recommendations to limit health risks have been added vis-à-vis the 2006 edition. These include: "Use baby bottles that are guaranteed BPA free (bisphenol A) and, if possible, glass ones". The range of baby bottles from SGD Pharma meets these essential recommendations. Made in France (Saint-Quentin-la-Motte), these baby bottles, recognized worldwide for their quality and safety, benefit from pharmaceutical grade production.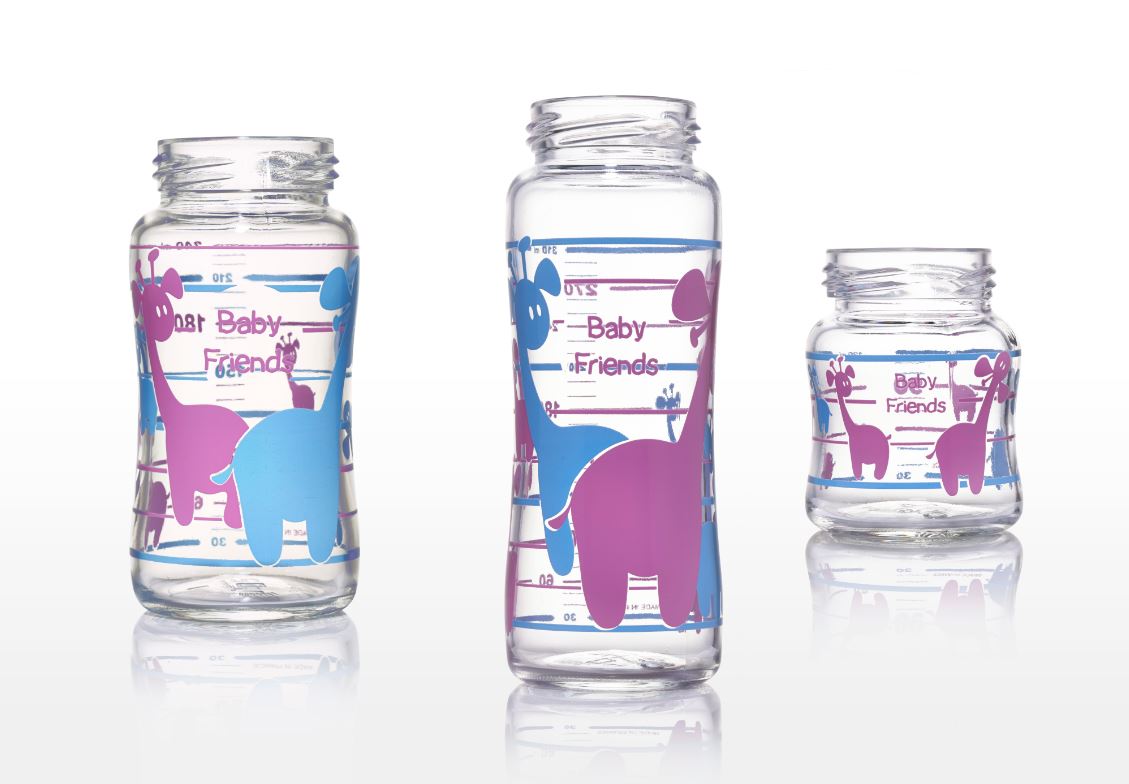 SGD Pharma's baby bottle range has been specifically designed for parents who wish to feed their infants in a healthy manner. SGD Pharma baby bottles are neutral, safe and meet the health and safety regulations for food safety and hygiene. The baby bottles are manufactured in type I glass, which is known as borosilicate glass or neutral glass. They are guaranteed BPA free and without risk of migration (phthalates, sulphide). Due to its chemical behavior, resistance to acidic fluids, alkali, Type I glass is frequently used for the manufacturing of laboratory equipment, parenteral drug products, in technical centers and in cutting-edge industries.
Borosilicate glass has a low coefficient of expansion which strengthens its resistance to thermal and mechanical shock. Compared to conventional and soda-lime glass, borosilicate glass as a much higher resistance. It is the ideal glass for baby bottles which are experiencing changes of temperature such as being stored in the cold and then being heated up in a microwave. Unlike plastic baby bottles, glass baby bottles are serializable and can be washed infinitely.
All baby bottles manufactured and marketed by SGD Pharma to comply with the European standard EN 14350.
With its know-how on producing pharmaceutical glass, SGD Pharma is the ideal manufacturer of glass baby bottles. Using its expertise and knowledge on the products, production processes and its integration of Good Manufacturing Practices, SGD Pharma assures quality and safety for infants.
Ecological and Resistant Decoration
SGD Pharma also offers various custom designs made from organic, ecological and recyclable inks. the techniques used in applying the inks depicts a bright and high-quality image. The bottles can be silkscreened with different images using a wide array of colors.
SGD Pharma's standard range offers 6 baby bottles of various shapes from sizes 110ml to 330ml. Upon request, SGD Pharma has the capabilities of developing specific bottle shapes.
 
Contacts 
SGD Pharma
14 bis terrasse Bellini,
 92800 Puteaux, France
Media relations
Marie Respingue – Mepax – m.respingue@mepax.com - 06.65.59.84.20
Marketing & Communication SGD Pharma
Jean-Pascal Marquié – jean-pascal.marquie@sgdgroup.com