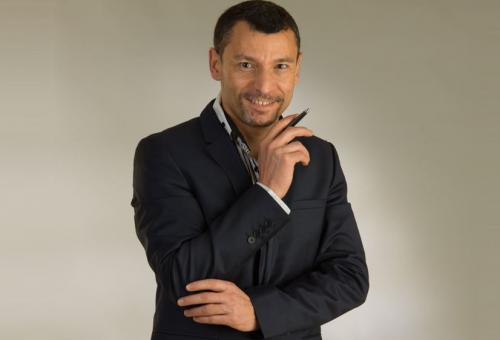 Abdel Kerkadene
Site Purchasing Manager, Sucy-en-Brie
Can you summarize your career path?
I began my career at SGD Pharma in August 1995. At that time, I joined the company as a temp in cold end, within production. With training from Gilles Barret, my first team leader, I quickly learned the important aspects of the glass industry, appreciation of a job well-done and the benefits of working as a team.
In the seven years that followed, several opportunities presented themselves which allowed me to focus on new roles such as Annealing Controller, Quality Controller, and Product Controller before becoming Deputy Team Leader.
I became warehouseman in 2002. From that point, my duties continued to evolve and I undertook the roles of Packaging Manager, General Warehouse Manager and Procurement Manager before finally accepting the position of Site Purchasing Manager, which I have held since August 2009.​
Can you describe your role in a little more detail?
My main focus in the role of Site Purchasing Manager is to respond in the most efficient way possible to the needs of my principal internal client, namely the Production Team. Being able to react quickly is the main strength of the service we offer, which constitutes a fundamental link in the successful management of our factory.
My goal is to find the best balance between quality and price whilst keeping to deadlines and budgets. With my team, comprising four people, we are responsible for performance and service contracts, supplier audits, complaints, managing changes in our orders and consumption as well as putting tenders together.
Are there any achievements that you are particularly proud of since you joined SGD Pharma?
With 20 years' experience working for the company, my proudest accomplishment is what we achieved together as a team.
First, the standardization of our products in 2004 which enabled us to reduce the amount of stock we hold by 3.5 times.
Then, the installation in 2013 of five automatic teller machines for Personal Protection Equipment at our Sucy-en-Brie factory. Our team was the first at SGD Pharma to implement this system which has helped us reduce costs by about 20% by enabling the distribution of personal protection equipment to our workers, before the start of each shift.
Later, through continuous improvement of our SAP system, we became the first site to submit digital orders. These improvements enabled us to save time, to be more responsive to our suppliers and to eliminate a number of administrative tasks.
Is there something that you particularly enjoy about your work environment and that you would like to share?​
As simple and obvious as it may seem - the human element - working together as part of a team and being able to help one another.
At SGD Pharma, everyone strives to share their know-how at all levels and as a proverb that I like to quote says "Alone, one goes faster, but together we travel further".