Quality Policy
Vision
Our SGD Pharma vision is to be recognized by all customers as the preferred supplier for pharmaceutical glass primary packaging.
Ambition
At SGD pharma our ambition is to inspire confidence. We commit to patient safety by delivering the best pharmaceutical glass primary packaging in the world. To support these vision and ambition, our quality policy is based on the following drivers :
Priority to patient safety

Take all decisions based on patients safety consideration

Customer first

Develop a customer oriented mind-set across the company

Integrate Pharma and regulatory environment

Ensure that GMP's pharmaceutical rules for primary component stay the main focus of our approach and practices
Progress toward zero defect
Set up yearly key performance indicators targets to follow the progress of the quality produced and the quality & service delivered to customers, with a focus on continuous improvement
Quality to meet pharmaceutical requirements
Quality is the major focus of sites manufacturing pharmaceutical vials. As the patient is the final user of our products, SGD Pharma implemented high quality standards.
What does it mean ?
1 - One quality system management worldwide
All our manufacturing sites are certified ISO 15378. In every facility, our staff is fully committed to respecting applicable GMP to ensure the highest sustainable quality for the pharmaceutical market. SGD Pharma is collaborating with its clients to tailor quality specifications.
2 - Pharmaceutical environment for manufacturing
As a leading company, SGD Pharma has been a pioneer in clean process: all its facilities are equipped with ISO 8 clean rooms. Level of non-viable particles, as well as microbiological quality are strictly and regularly monitored. In these clean environments, on-line inspections and packing are performed to deliver compliant packaging for patient safety.
3 - Quality control through the manufacturing process
SGD Pharma controlled and managed the whole production process through various tests :
- Fully automated inspection systems from the initial composition of raw material to the final packing.
- Final on-line inspections to check 100 % of the vials for dimensional, functional and visual specifications.
- Compendial testing according to pharmacopoeias (USP, EP, CFDA, JP…)
- Batch release is based on manufacturing track records and QC result.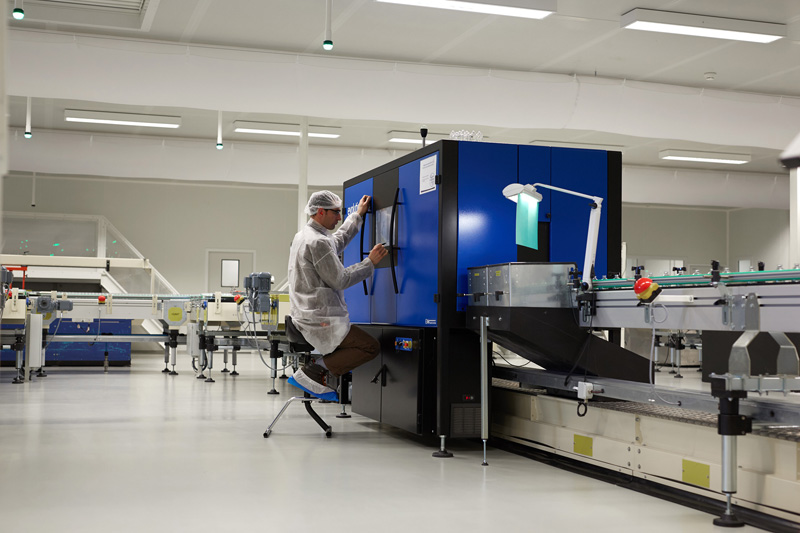 The traceability of production and controls are maintained through a computerized system.
Regulatory Support
Primary packaging, in particular for parenteral drugs, needs to comply with standards and regulations, as it contributes to the stability and quality of the drug product. SGD Pharma provides pharma and biotech companies by providing them with all the requested documentation for quick registration and approval of their products with all the Regulatory agencies (Drug Master Files registered at the FDA, quality certificates for each delivery…).