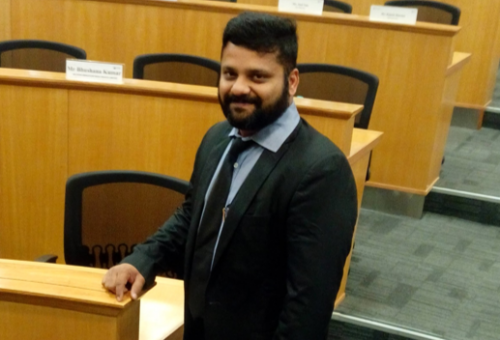 Bihag Shah
VP Supply Chain Management & Purchasing
Could you give us your background ?
After graduating in 2004 in production engineering, I spent various years working in Supply Chain & Purchasing and specifically 7 years with Schott Tubing Plant in India where I held different positions.I joined Cogent in 2014 and I'm currently following an executive MBA from the Indian School of Business in Hyderabad that should end this year.
Can you describe your role and main responsibilities?
I am responsible for SGD Pharma India Supply Chain Management & Purchasing activities managing a team of 17 employees for the Logistics and a team of 6 people for Purchasing. In both areas, I work closely with the local and head-quartered based management teams to ensure a strong with the global corporate strategy. I am now also the Asian Coordinator in the Global Purchasing team.
Are there some specific achievements that you want to share since you joined?
A first achievement was to organize the transformation and professionalization of our Supply Chain and Purchasing team. A second achievement has been my participation on a project to improve our cash flow management. The last achievement I would like to mention is a team one as we all participated in a project to successfully obtain the ISO 15378 certification for our plant and integrate SGD Pharma in 2015.
Is there something you particularly like in SGD Pharma's working environment? 
It is rewarding to feel supported by the management and work in a multicultural environment and with cross functional teams. I also particularly appreciate the talents' recognition policy and the opportunities for employee empowerment and individual development.