It's no secret that the beauty industry is undergoing an eco-friendly make-over, and cosmetics brands are searching for high-quality, sustainable packaging solution. To fulfill the stringent demands of this market, SGD Pharma Beauty & Care has created Eclipse.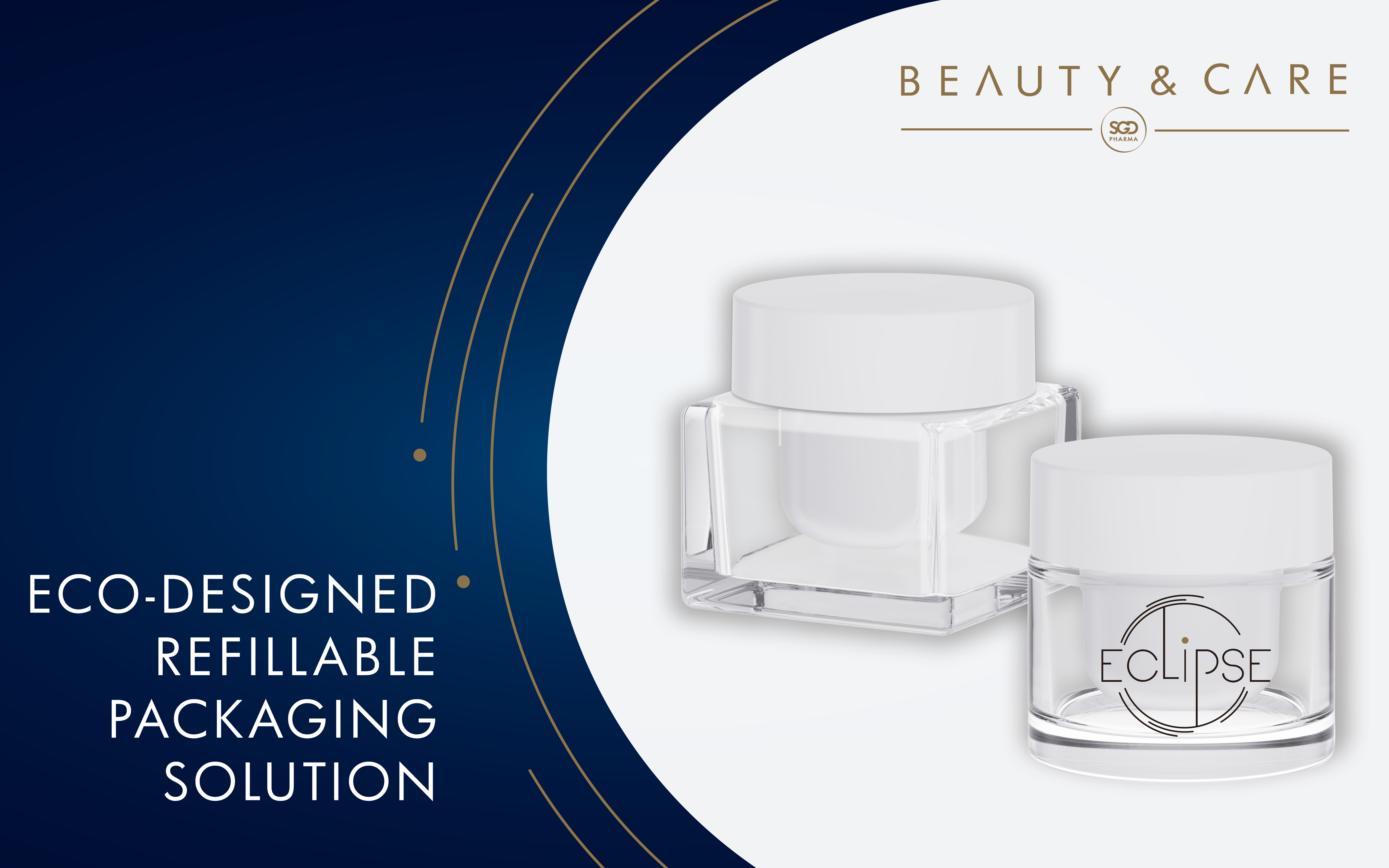 We proudly announce the launch of our latest sustainable innovation, Eclipse, an eco-designed, refillable packaging solution for the Beauty industry. Innovative Twist & Lock system* joining two separate containers together, Eclipse offers consumers an effortless replacement and recycling experience.
As one of our stock molds, Eclipse is a bespoke full packaging solution including outer glass and plastic accessories: inner jar, gasket and cap. For brands, it helps to save significant time in development and accelerate the speed to market. Brands can further increase the sustainability characteristics by adding PCR content to the resin (up to 50% PCR PP) for the accessories.
We can create eye-catching looks for the glass using various sustainable decoration techniques. Our team of experts can also help brands to make customized packaging with Eclipse Twist & Lock mechanism*. 
Being eco-conscious has never looked so good!
Find out more about Eclipse here.